Center City Philadelphia Airport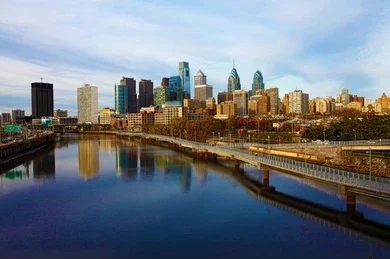 Center City Philadelphia Airport
Philadelphia Airport University City is a premier transportation service provided by the esteemed company Philly Airport Shuttles Luxury Cars. This exclusive service offers a seamless and luxurious travel experience for passengers moving between Philadelphia International Airport (PHL) and the vibrant University City district, renowned for its prestigious universities, cultural attractions, and business hubs.
Luxurious Vehicles:
Philly Airport Shuttles Luxury Cars boasts a fleet of high-end vehicles that redefine comfort and style. Passengers can expect to travel in spacious and impeccably maintained luxury cars, ensuring a sophisticated journey from start to finish.
Convenience and Efficiency:
The service is designed with passengers' convenience in mind. Upon arrival at PHL, passengers can easily book a Philly Airport Shuttles Luxury Car to whisk them away to University City. This eliminates the hassle of searching for taxis or rideshare services.
Professional Chauffeurs:
Each luxury car comes with a professional chauffeur who is not only well-trained in safe driving practices but also knowledgeable about the Philadelphia area. They can provide insights into local attractions, 
dining recommendations, and more, enhancing your overall travel experience.
Privacy and Comfort: Philly Airport Shuttles Luxury Cars prioritize passenger comfort and privacy. The interiors of these vehicles exude opulence, featuring plush leather seats, climate control, and amenities to ensure a relaxed and tranquil journey.
Customized Services:
The company offers a range of personalized services to meet individual preferences and requirements. Whether you're a business traveler seeking a quiet workspace or a leisure traveler looking to unwind, 
Philly Airport Shuttles Luxury Cars can tailor the experience to suit your needs.
Time-Efficient Transfers:
Travel time from Philadelphia Airport to University City is optimized, thanks to efficient routes and skilled drivers who are well-versed in navigating traffic patterns. This ensures you arrive at your destination promptly, allowing you to make the most of your time in the city.
Safety and Reliability:
Safety is paramount, and Philly Airport Shuttles Luxury Cars prioritizes the well-being of passengers. Their vehicles are meticulously maintained and equipped with the latest safety features, providing peace of mind throughout the journey.
Premium Experience:
Whether you're arriving in Philadelphia for business meetings, academic pursuits, or leisurely exploration, choosing Philly Airport Shuttles Luxury Cars enhances the entire travel experience. It's an ideal option for those who appreciate a premium, stress-free, and stylish way to travel to University City from Philadelphia Airport.
In summary,
Philadelphia Airport University City, offered by Philly Airport Shuttles Luxury Cars, 
combines elegance, convenience, and efficiency to provide a top-tier transportation service for travelers seeking a refined journey between Philadelphia International Airport and the esteemed University City district. With luxurious vehicles,
 professional chauffeurs, and a commitment to passenger satisfaction, this service elevates the standards of airport transfers, 
making it the preferred choice for discerning travelers.