Philly Airport Shuttles: Your Solution for Norristown, PA Airport Transportation:
At Philly Airport Shuttles, we take pride in providing comprehensive and reliable airport transportation solutions for the vibrant community of Norristown, PA. As your trusted partner for seamless journeys to and from the airport, we understand the importance of punctuality, comfort, and peace of mind.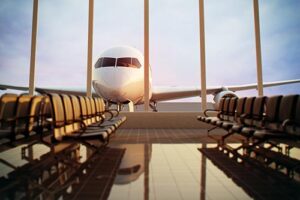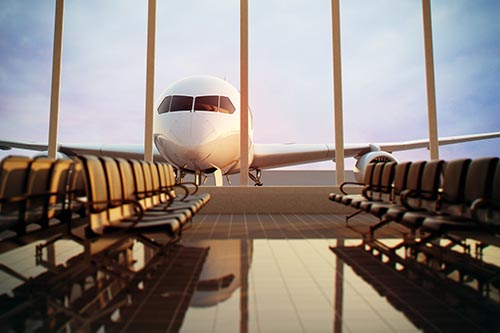 Here are some of the key service points that set us apart:
Timely Departures and Arrivals: We prioritize punctuality, ensuring that our passengers arrive at the airport in a stress-free manner and are promptly picked up upon their return.
Diverse Fleet: Our fleet of well-maintained vehicles offers options for every need, from spacious shuttles for groups to comfortable sedans for individual travelers.
Experienced Drivers: Our skilled and professional drivers are well-versed in the Norristown area, guaranteeing a smooth and efficient journey.
Competitive Pricing: We provide affordable rates, offering the best value for your airport transportation needs.
24/7 Availability: Regardless of your flight schedule, we are available around the clock to accommodate your travel plans.
Safety First: Your safety is our top priority. Our vehicles are regularly inspected, and our drivers follow the highest safety standards.
Easy Booking: With our user-friendly online booking system, reserving your ride is a breeze, allowing you to focus on your travel plans, not the logistics.
Customer-Centric Service: We prioritize the needs of our passengers, offering a personalized and responsive service experience.
Local Knowledge: Our drivers have extensive knowledge of Norristown and the surrounding areas, ensuring efficient routes to and from the airport.
Reliable Airport Transportation: Whether you're traveling for business or leisure, count on Philly Airport Shuttles to make your airport transportation experience in Norristown, PA, a hassle-free and enjoyable one. Your journey begins with us.
Choose Philly Airport Shuttles, and let us handle your airport transportation needs with care, reliability, and dedication, ensuring a smooth start and end to your travels in Norristown, PA.
Philadelphia International Airport to Norristown, PA
Whether you're returning from a lengthy business expedition or a delightful getaway, the prospect of navigating post-flight traffic from Philadelphia International Airport (PHL) to Norristown, PA, can be less than appealing. Imagine the luxury of having a chauffeur awaiting your arrival at baggage claim, ready to whisk you away. With this thoughtful touch, you can unwind and savor the final leg of your journey homeward, leaving the airport behind and welcoming the comfort of a chauffeured ride home.
5 Travel Tips from Norristown, PA to Philadelphia International Airport
Embark on a seamless journey with Philly Airport Shuttles from Norristown, PA to Philadelphia International Airport. Here are five invaluable travel tips to enhance your airport transportation experience:
Book in Advance: Secure your transportation well in advance of your travel date. This ensures that you have a confirmed and hassle-free ride to the airport, saving you the stress of last-minute arrangements.
Arrive with Time to Spare: Plan to arrive at the airport with ample time before your flight. Our punctual service allows you to focus on your journey without the anxiety of rushing to catch your plane.
Flight Tracking: We keep a close eye on your flight schedule. Even if there are delays, our drivers will be there to greet you upon your arrival, ensuring a smooth transition from the airport.

Luggage Assistance:

Our courteous drivers are always ready to assist with your luggage, making your airport experience more convenient and enjoyable.
Sit Back and Relax: Let our comfortable vehicles and skilled drivers take the stress out of your airport transportation. Enjoy a peaceful and comfortable ride from Norristown to Philadelphia International Airport, and start your journey in a relaxed frame of mind.
Vehicle Options for Airport Transportation from Norristown, PA to Philadelphia International Airport
Discover Norristown's Gateway to Top 14 Air Travel Hubs
For both individuals and businesses in Norristown, PA, easy access to airport transportation is a must, connecting you to airports across the tri-state region. Explore the 14 primary airport destinations frequently used by Norristown travelers:
Efficient Airport Transfers to and from Norristown, PA to Newark International Airport (EWR)
Streamlined Airport Connections to and from Norristown, PA to JFK International Airport (JFK)
Convenient Airport Journeys to and from Norristown, PA to La Guardia Airport (LGA)
Hassle-Free Airport Transport to and from Norristown, PA to Atlantic City Airport (ACY)
Seamless Airport Links to and from Norristown, PA to Baltimore Washington International Airport (BWI)
Smooth Airport Commutes to and from Norristown, PA to Dulles International Airport (IAD)
Rapid Airport Transits to and from Norristown, PA to Lehigh Valley International Airport (ABE)
Direct Airport Routes to and from Norristown, PA to Northeast Philadelphia Airport
Airport Shuttle Services to and from Norristown, PA to Wings Field
Swift Airport Conveyance to and from Norristown, PA to Brandywine Airport
Efficient Airport Connections to and from Norristown, PA to Chester County Airport
Timely Airport Transport to and from Norristown, PA to Heritage Field Airport
Smooth Airport Rides to and from Norristown, PA to Doylestown Airport
Count on us to provide reliable and convenient airport transportation services,
ensuring your journey to and from these key destinations is as stress-free as possible