Navigating the Global Landscape: Streamline Business Travel for Success
In the dynamic world of business, where every moment counts, the ability to streamline operations is the key to staying ahead of the curve. One crucial aspect that often demands a delicate balance of efficiency and comfort is business travel. As professionals globe-trot in pursuit of opportunities, connections, and growth, the need to optimize the travel experience becomes paramount. In this era of constant movement and connectivity, our blog post delves into the art of "Streamlining Business Travel," providing insights, tips, and innovative solutions to make every journey a catalyst for success. Whether you're a seasoned executive or an entrepreneur on the rise, join us on a journey where efficiency meets comfort, and your business travel becomes a strategic advantage in the competitive landscape.
Navigating Convenience: Unveiling the Wonders of Shuttle Services"
Introduction:
In a world where seamless transportation is synonymous with convenience, shuttle services have emerged as a game-changer. But what exactly is a shuttle service, and how does it elevate the travel experience? In this blog post, we'll embark on a journey to unravel the wonders of shuttle services, exploring their definition, benefits, and the unique charm they bring to modern transportation.
Defining Shuttle Services:
At its core, a shuttle service is a specialized mode of transportation designed to ferry passengers between specific locations on a regular, predetermined schedule. Unlike traditional public transportation, shuttles operate with a fixed route and timetable, offering a reliable and efficient means of getting from point A to point B. These services can range from airport shuttles and hotel shuttles to corporate shuttles and event shuttles.
Key Features and Benefits:
Regular Schedule: One of the defining features of shuttle services is their adherence to a predetermined schedule. This predictability allows passengers to plan their journeys with confidence, eliminating uncertainties associated with waiting times.
Convenience and Accessibility: Shuttle services are designed for accessibility, often providing convenient pick-up and drop-off points at strategic locations. This accessibility is particularly beneficial for travelers, whether they're navigating a new city or simply moving between different areas within a familiar locale.
Cost-Effective Travel: Shuttle services are often a cost-effective alternative to private transportation options. With shared rides and fixed rates, passengers can enjoy the convenience of a dedicated shuttle without the hefty price tag.
Environmental Friendliness: Many shuttle services prioritize eco-friendly practices, utilizing fuel-efficient vehicles and reducing overall carbon footprints. This commitment to sustainability aligns with the growing global focus on environmentally conscious transportation solutions.
Tailored to Specific Needs: Shuttle services can be tailored to meet specific needs, whether it's accommodating a large group for an event, providing airport transfers for travelers, or facilitating convenient transportation for employees in a corporate setting. This adaptability makes shuttle services a versatile solution for various scenarios.
The Unique Charm of Shuttle Travel: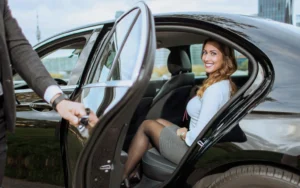 Beyond the logistical advantages, there's a unique charm to shuttle travel. Passengers often find themselves in the company of fellow travelers, fostering a sense of community. Whether it's sharing stories during a ride or simply enjoying a moment of camaraderie, the social aspect adds an extra layer of appeal to the shuttle experience.
Conclusion:
In the realm of modern transportation, shuttle services stand out as a beacon of convenience, reliability, and community. Defined by their fixed schedules, accessibility, and cost-effectiveness, these services offer a unique way to navigate the intricacies of travel. So, the next time you find yourself contemplating your transportation options, consider the wonders of shuttle services — where the journey is as delightful as the destination.\
Smooth Journeys, Seamless Transfers: Unveiling the Advantages of Choosing Philly Airport Shuttles for Your Transportation Needs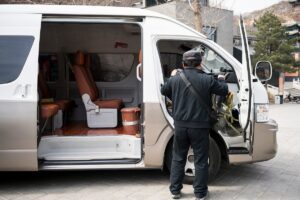 When it comes to navigating the bustling cityscape or ensuring punctual arrivals and departures, the choice of a reliable transport company plays a pivotal role. Enter Philly Airport Shuttles, a name synonymous with efficiency, comfort, and impeccable service in the City of Brotherly Love. In this blog post, we delve into the advantages that set Philly Airport Shuttles apart as the preferred choice for all your transportation requirements.
Punctuality at Its Core: Philly Airport Shuttles understands the importance of punctuality, ensuring that you reach your destination with time to spare. Whether it's a business meeting or a flight to catch, rely on our prompt services to get you there without a hitch.
Professional and Courteous Staff: At Philly Airport Shuttles, we take pride in our professional and courteous team. Our drivers are not just experts behind the wheel; they are dedicated to providing a service that exceeds expectations, making your journey not just a commute but an experience.

Diverse Fleet for Every Occasion:

Philly Airport Shuttles boasts a diverse fleet to cater to various needs. From sleek sedans for executive travel to spacious shuttles for group transfers, our range of vehicles ensures that you travel in comfort and style.
Cost-Effective Solutions: Quality service need not come at a hefty price. Philly Airport Shuttles offers cost-effective transportation solutions without compromising on the quality of service. Whether you're a frequent traveler or planning a one-time event, our pricing is designed to be competitive and transparent.
Seamless Airport Transfers: Bid farewell to the stress of airport transfers. Philly Airport Shuttles specializes in seamless transportation to and from the airport. With real-time tracking and a commitment to adapt to your flight schedule, we ensure that you experience a smooth transition from your doorstep to the departure gate.
Customizable Services: We understand that every journey is unique. Philly Airport Shuttles provides customizable services to tailor your transportation experience to your specific needs. Whether it's arranging multiple stops, adding a meet-and-greet service, Shuttle Service or accommodating special requests, we are here to make it happen.
24/7 Availability: Philly Airport Shuttles operates 24/7 to cater to your transportation needs round the clock. Whether it's an early morning flight or a midnight arrival, our services are just a booking away.
Conclusion:
Philly Airport Shuttles stands as a beacon of reliability and excellence in the transportation industry. With a commitment to punctuality, professionalism, and customer satisfaction, we redefine the advantages of choosing a transport company. Experience the ease of travel with Philly Airport Shuttles – where your journey is our priority.
Unveiling the Power of Private Transportation with Philly Airport Shuttles:
Efficiency in Travel: Time is of the essence, especially when navigating through the busy corridors of an airport. Philly Airport Shuttles understands the value of efficiency, providing timely and punctual services to and from the airport. Say goodbye to the stress of catching a cab or waiting for public transportation – with a private shuttle, your journey is streamlined for maximum convenience.
Comfort and Space: A cramped and uncomfortable ride can set the tone for your entire trip. Philly Airport Shuttles takes pride in its spacious and well-maintained vehicles, Shuttle Service, ensuring that you travel in comfort. Whether you're flying solo or with a group. Enjoy ample space to relax and unwind, setting the stage for a pleasant travel experience.
Professional and Courteous Drivers: The power of private transportation lies not only in the vehicles but also in the professionals behind the wheel. Philly Airport Shuttles boasts a team of experienced and courteous drivers, committed to providing a safe and enjoyable journey. Expect a warm welcome, assistance with your luggage, and a smooth ride to your destination.

Tailored Services to Meet Your Needs:

No two travelers are alike, and Philly Airport Shuttles recognizes the importance of personalized service. Whether you're a solo traveler, a family on vacation. Or a group on a business trip, their range of Shuttle Service options caters to diverse needs. Enjoy the flexibility to choose a service that aligns perfectly with your travel requirements.
Cost-Effective and Transparent Pricing: Private transportation doesn't have to break the bank. Philly Airport Shuttles offers cost-effective solutions without compromising on quality. Say goodbye to hidden fees and unexpected charges – with transparent pricing, you'll know exactly what to expect. Allowing you to budget with confidence.
Peace of Mind: The power of private transportation extends beyond the physical journey. With Philly Airport Shuttles, experience peace of mind knowing that your transportation needs are in capable hands. From airport pickups to drop-offs at your doorstep, focus on your trip without worrying about the logistics.
Conclusion:
Philly Airport Shuttles unveils the true power of private transportation in the heart of Philadelphia. Efficient, comfortable, and tailored to your needs, their services redefine the way we experience travel. Whether you're arriving at the airport or exploring the city. Trust in the reliability and professionalism of Philly Airport Shuttles for a transformative Shuttle Service experience in the City of Brotherly Love.